2024 Honda Prologue
The All-Electric Era Begins
Introducing the 2024 Honda Prologue, the first-ever fully electric Honda SUV. With its neo-rugged design and advanced engineering, this all-new addition to the Honda family is ready to venture anywhere. As its name suggests, the Prologue represents an exciting sign of what's to come, proudly ushering in a new era of electrified Honda vehicles.
A Glimpse Inside
As spacious as it is stylish, the Honda Prologue offers over 102.6 cubic feet of room inside its sleek cabin. It also sports a panoramic roof and a suite of premier technology features to keep you connected while on the road.
Innovative Design
Not only is the Prologue Honda's first all-electric SUV, but it's also the first vehicle developed using advanced virtual- and mixed-reality technologies, giving new meaning to the concept of futuristic styling.

Sustainable Performance
Powered entirely by a rechargeable battery, this electric SUV provides ample range and can conquer any journey, from city commutes to countryside road trips. The best part? Because the Prologue produces zero emissions, you can enjoy endless adventures while effectively reducing your carbon footprint.
FAQs
When will the 2024 Honda Prologue be released?
The all-new Honda Prologue will be released in early 2024.
Where can I buy the 2024 Honda Prologue?
Upon its official release, you can purchase the 2024 Honda Prologue at Holman Honda Centennial.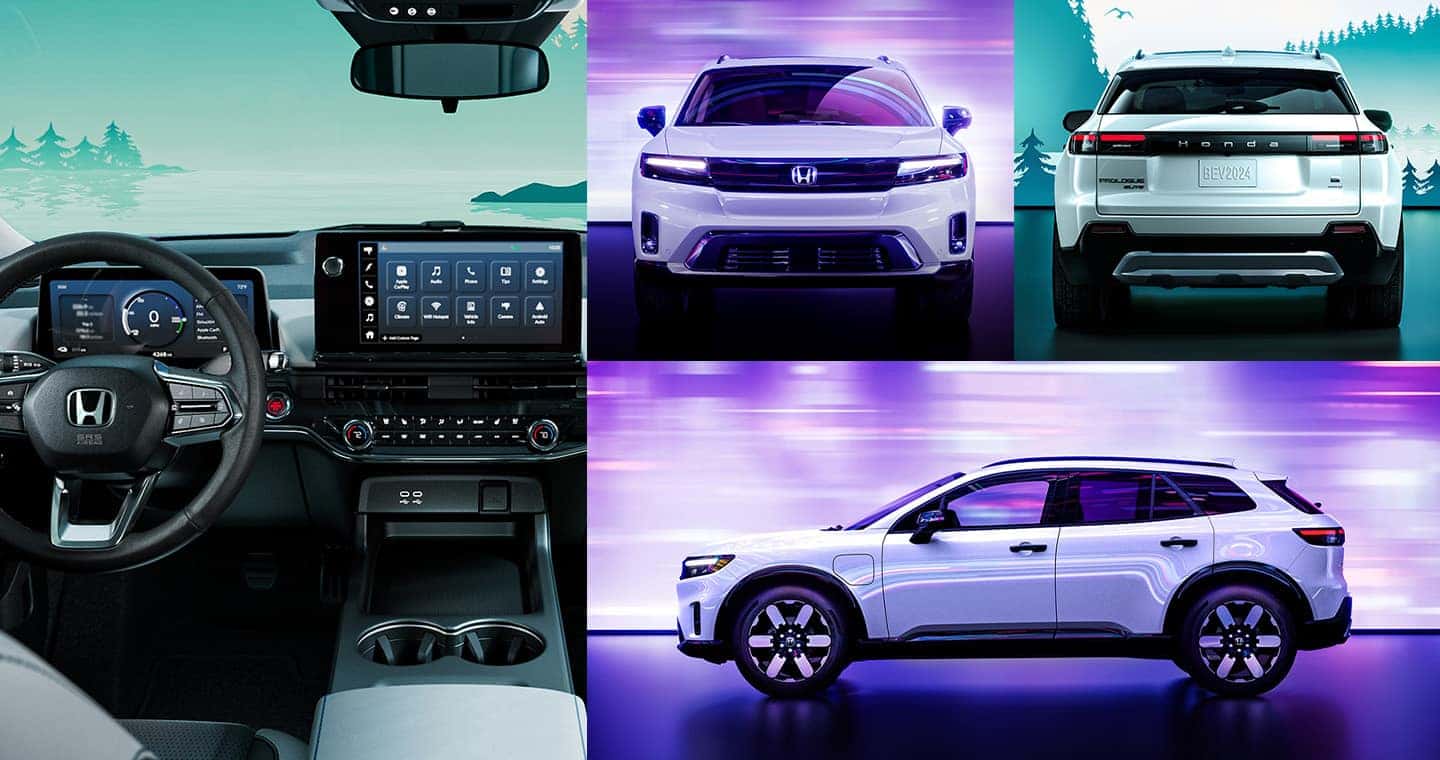 Interested in learning more about the 2024 Honda Prologue? Contact us today to learn more!